Mike's 5 Star Rating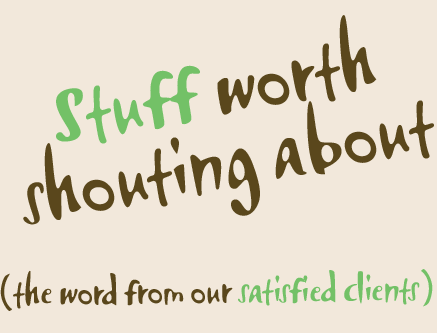 MARCH 2019 *****
I am so appreciative of the work that Mike did to sell my mothers home quickly and at a good price. His advice was always on target.
His oversight of the whole process and attention to every detail made the sale as easy for me and my family as possible. Having Mike guide you through the process means having a friend by your side. Thank you Mike!

Helen Portalatin
_________________________________________
February 15, 2018 *****

We engaged Mike Davis of Peninsula Realty Spring 2017 to sell our one-bedroom condo He demonstrated a thorough knowledge of the housing market, was realistic in advising us on setting a selling price to meet our timeline, and extremely helpful in recommending what we could do make our place more attractive to buyers. Throughout the process which took only a matter of weeks, Mike was constantly in touch and immediately responsive to potential buyers and our questions. He guided us skillfully through the negotiations process and the closing.
We were so impressed with his professionalism that we rehired him last fall in our purchase of another property. Again, he kept in frequent contact, demonstrated his knowledge of the market and was immensely helpful during the negotiation process. He helped to secure a prompt response from the home inspectors, pest control and the multiple service providers whose expertise was critical prior to our offer for a mixed-use commercial property.
We recommend him highly and thoroughly enjoyed working with this skilled professional.

W. Randolph and Angeline Barretta Herman
_________________________________________
July 2016 *****

We wish to thank Mike Davis for guiding us through the sale of our condo and the purchase of our single family home. Mike was always there for us as we experienced the highs and lows of selling and buying before finding the forever home of our dreams. Anyone who has gone through frustrating times selling in an up and down real estate market can tell you having the right agent is key to a successful ending. Mike even volunteered his time to help clean our condo on the day of settlement. That's commitment. Getting a bottle of champagne at closing didn't hurt either.
Thank you, Mike.
Elaine and Dale

_________________________________________
June 2016 *****

We were looking for an agent who can help us sell our house. Sure, there are lots of agents out there but Mike Davis, who I didn't know at that time that he is actually my community neighbor always do open houses for my neighbor across the street. I like that. After speaking to Mike during one of his open houses, we scheduled a meeting and immediately, I know he is different from the other agents we have hired in the past. His professionalism starts from the initial presentation to finding us the buyer to closing, he did an excellent job. We had a couple of low ball offers but he never pressured us to take the offers. Our third offer came but it will involve buyers contingency. This is our 6th home and we never deal with contingency and have no idea what to expect. We were unsure if we want to do it. We really need to sell our house because having to pay rent and mortgage at the same time is difficult. Mike explained everything we need to know and assured us that everything will be ok. We trusted him and he never fails us. We close on June 3rd, exactly the same day we are supposed to close.

Mike not only did an excellent job but he went beyond his job. We moved out of NSB and we asked Mike if he can check our house and making sure other agents who showed our house has turned off the lights and locked the doors. It gave us peace of mind. This is not Mike's job but he did these extra work for us. I also feel like I bothered him a lot but he is always polite and returning emails every time. He always gives time to his clients and making sure all the questions and concerns are answered. He makes the situation easier for us and being positive when sometimes we feel it was draining for us.

There are no exact words to thank Mike Davis. He is a blessing and we appreciate him very much.

If you are looking for the right agent, look no further. Mike Davis will help you, guaranteed!

Jim & Nora Anderson

______________________________________________
February 2016 *****

If you're looking for a professional, knowledgeable and responsive real estate agent, look no further than Mike Davis. Mike did a thorough tour of my mother's Edgewater home and provided plenty of information to support his listing recommendation, which was nearly $20K higher than another realtor we consulted. He did a great job of marketing through multiple channels. We had a contract within 10 days of listing the home, and it sold within 2% of the asking price. In addition, my mother had already moved out of state when the home was listed, so Mike recommended contractors for me to contact and coordinated some necessary repairs. He kept me informed by phone, email, and text, so I never had to wonder what stage we were in or what needed to be done next.

Thanks for everything!
Judy
_______________________________________________

February 2016
We recently moved back to New Smyrna Beach after being gone over 30 years. Mike Davis was referred by a friend, he works for Weichert Realtors and he put us in contact with a mortgage broker who helped us make sure we could get into a house we could afford. After that Mike was very conscious of that cost and showed us houses in our price range and also was very willing to show us as many houses that we wanted to see. Once we settled on a house he was very helpful in getting us in contact with the appropriate people to ensure a timely closing. During this process Mike went above and beyond, helping with the closing process and to ensure that we closed on time.

Since we have closed and moved into the house of our dreams he has kept in contact with us to make sure we were happy with the house and to make sure the transition has gone smoothly.

Sincerely, Gary and Sylvia Hansen

_____________________________________________
February 2016 –
If you are looking for a Realtor, we would highly recommend Mike Davis. He recently sold our home in Venetian Bay and did an excellent job. It was not an easy task as we had 3 offers that fell through but Mike was there every step of the way. He never lost hope and encouraged us to just hang in there. The 4th and final offer came and everyone left the closing extremely happy. Thanks for hanging in there Mike! Jerry and Donna Fulton.

__________________________________________

May 2015 – We have teamed up with Mike Davis 2 times in NSB, first when we purchased our condo, then 2 years later when things changed in our lives to sell. Mike is the type of salesperson who does not pressure you, he just helps lead you to the best decision for your family. Mike is the best Realtor I have ever worked with. ~ John Klotz

___________________________________________________

May 2015 – Mike, we have to thank you for everything you've done for us. From the very first moment, we knew we could trust you all the way. You took the time to listen to us, you never tired of answering our questions and you did everything to complete the sale fast and professionally. We always had the feeling we were in very good hands. Our friend and neighbor recommended you to us and we will tell our friends about our most exceptional positive experience. ~ Wera and Hans-Rainer Hegendoerfer

_____________________________________________

July 2014: My husband and I were looking at homes in Venetian Bay to purchase and we were driving by a house that we had seen on the internet. I called Weichert Realty and a very nice gentleman answered the phone and told me I could look at the house that afternoon. I met Mike Davis at the house. He was very professional and very helpful, explained details of purchasing the house and made the transaction very easy. He was always there to answer any and all questions that we had. We could have not asked for a better agent. He is a friend for life. ~ Bill and Patty

______________________________________________

February 25, 2015

Dear Mike,

Thank you for helping to successfully close the property at 104 Mendoza Circle for our Seller David Fuller. Your dedication and persistence was a key to closing this property. We really appreciate all your hard work and cooperation in helping this transaction close in a timely manner. We enjoyed working with you and we look forward to doing business with the future.

Sincerely, The Pepin Team, Pepin Realty, Inc. 10 Jill Alison Circle, Ormond Beach, FL

________________________________________

After listing our home with another agent for over a year, we had very few showings and no offers. We gave up and decided to try and sell our home on our own. Mike contacted me and said he thought he could move our home quicker. He sat down with my husband and me and laid out a detailed marketing plan on how he would market our home along with an open house plan that would get buyers through the door. As a result of his efforts we got our qualified buyer and have since closed on the sale. I believe it was his out-of-the-box thinking that got our buyer so quickly. Even our neighbors were impressed with his aggressiveness.


Mike did all of this during our time moving to our new home out of state. We were always confident in his ability to sell our home and would highly recommend him to anyone looking for an aggressive, honest, listing agent. Sincerely, Cindi Gordon

_________________________________________

We connected with Mike over a year ago in hopes of finding a home in New Smyrna Beach. Mike has been friendly, very approachable and willing to work hard for us from the beginning. Mike took a lot of extra time looking for us and found the perfect home. I'm happy to say he helped us become happy new condo owners in NSB. We would recommend Mike to anyone looking for any type of property. He is definitely a credit to his profession. A real pro! Others could learn a lot from him on how to treat a client. Now, he is our friend. ~ Happy in NSB, Bob and Jane Mulready